25.02.2019 | Agrícola/Equipamentos
Understand the difference between I-beam and box girder structures, which are used in Bulk Material Truck Dumpers.
Agriculture / Equipment / Feiras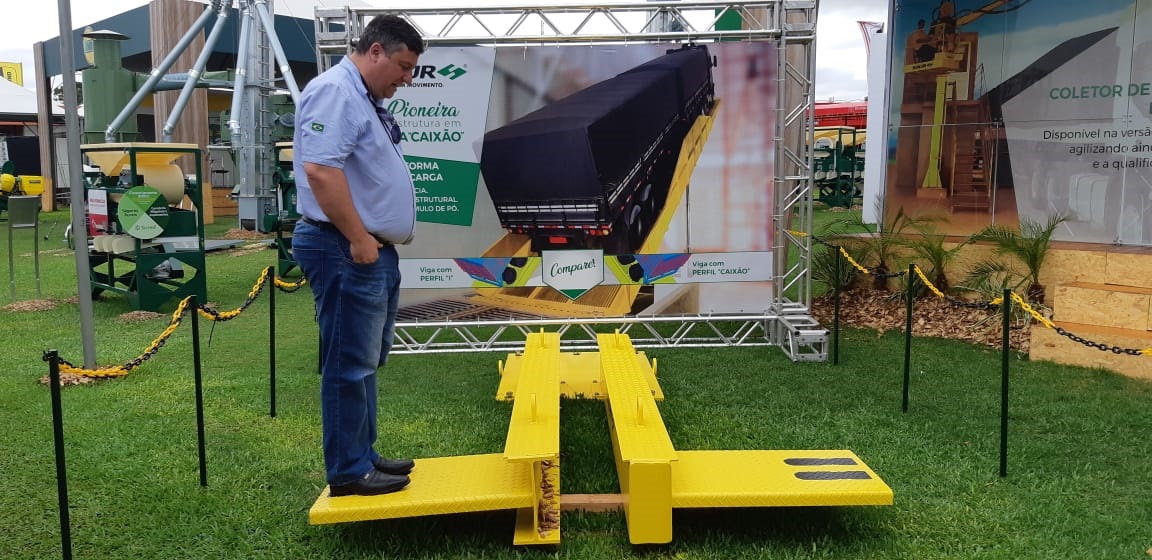 The Truck Dumpers are robust devices that speed up the unloading in grain receiving facilities. Their models and tipping angles are designed for different types of trucks, demanding an extremely resistant and safe structure. Nowadays, the market offers Truck Dumpers manufactured with board structure in I-beam or box girder. The main attributes of these two methods are focused on the accumulation or non-accumulation of dust and on the robustness of the equipment.
SAUR is the pioneer in the manufacturing of Truck Dumpers with box girder structure, which prevents the accumulation of dust and dirt at the bottom of the equipment and generates more structural resistance and stiffness. By contrast, the structural stiffness and resistance of the I-beam is insignificant when compared with the box girder. In addition, that structure accumulates dirt at the bottom of the Truck Dumper.
The beam simulator SAUR clearly shows the differences mentioned above. Watch the video and check out!