09.09.2020 | Institucional
SAUR Volunteers, from Valinhos, donate food
SAUR Volunteers / Social Responsibility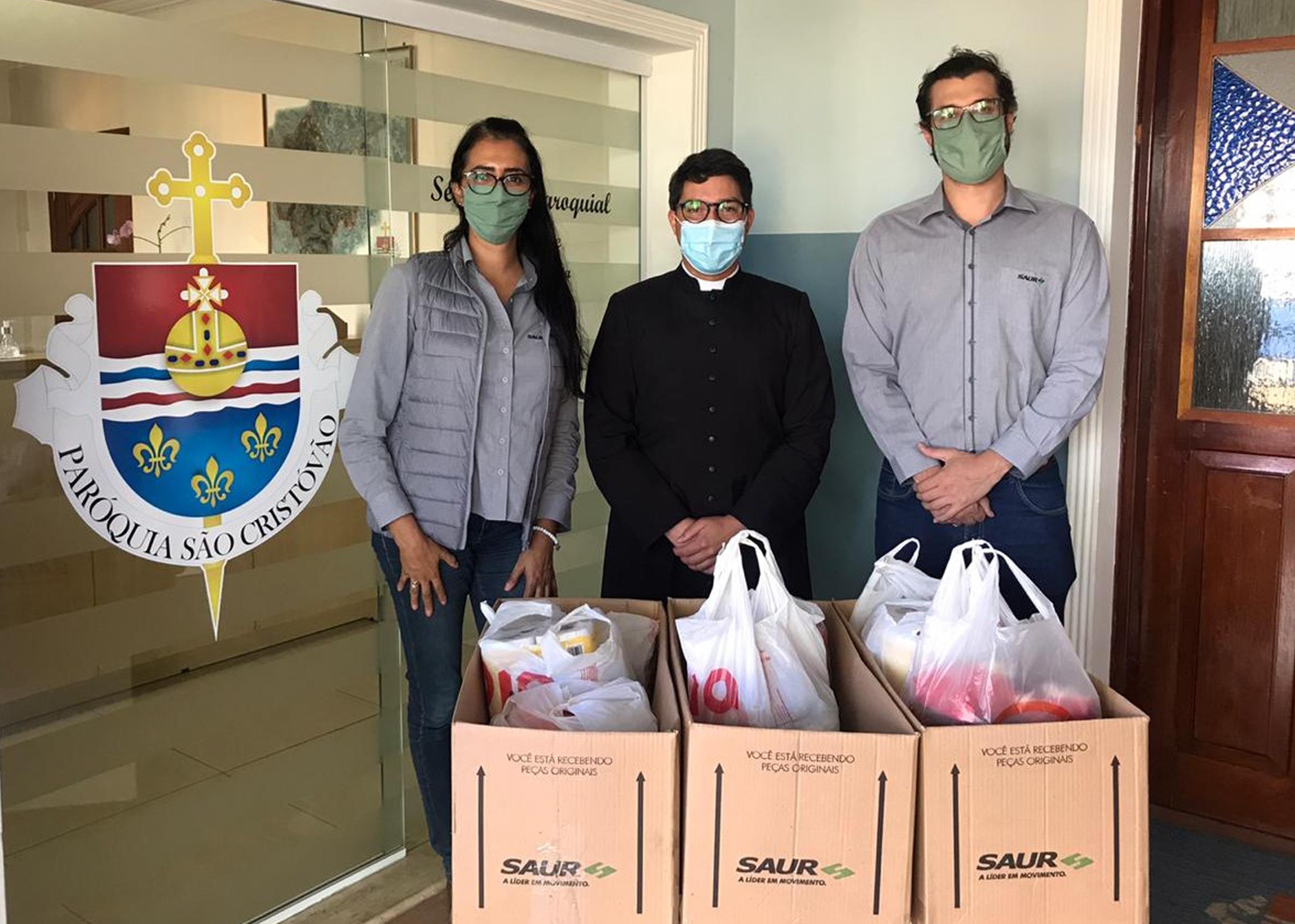 Recently, SAUR team, from Valinhos-SP, carried out an internal campaign with employees to collect non-perishable food.
The products were donated to the Vincentians – Saint Vincent de Paul Society, a movement linked to the Catholic Church in various parts of the world, which serves needy families.
In this church, in Valinhos, 25 needy families who live in the vicinity of the church are registered and are monitored monthly and served with basic food baskets, clothes and shoes.
The coordinators who received the donations thanked the initiative, emphasizing that in this pandemic moment, the difficulties increased and that this action met the main needs that low-income people are facing: the lack of food.